Learn with Interactive

Online Training

Courses
A range of job oriented courses
Contact Us Now! For Relevant, Practical, and Rewarding Live Online Training Courses.
What is Live Interactive Online Training?
Technogeeks' live interactive learning basically recreates classroom-type interactions in the digital space and emulates the physical environment through virtual, online classrooms, resources, student communities, and so on.
It helps remove the classroom training from the physical confines of a building or a location.
It is offered through an ed-tech platform that delivers the education to wherever you are.
There are a variety of short-term and long-term courses offered through live and interactive learning: programming, data science, machine learning, software testing, data integration, database development, certificate courses, masters programs, etc.
Features of Technogeeks Online Training courses
The same fee structure applies to online and classroom training.

You get

Live Interactive Training

, which means it's a two-way exchange where students can be asked their questions directly to the instructors!

You can interact with your fellow students in these online training sessions.

These are recorded live sessions, so you will get the recording of every session.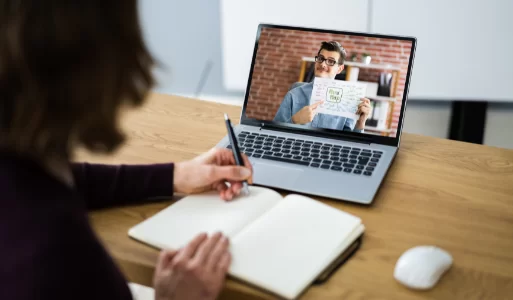 Upskill Yourself with Online Training
Data & AI
Cloud Computing
DevOps
Fullstack Development
Programming
Data & AI
Cloud Computing
DevOps
Fullstack Development
Programming